Optillion Internet Marketing
Internet Marketing has changed. Has your business changed with it?
With over ten years of experience in Search Engine Optimisation and Pay Per Click management, we are a mature and professional team able to work with you to improve your online business and maximise your returns.
We work with start-ups, medium sized businesses through to international companies in a range of industries. As established Google Partners, we currently manage 30 AdWords accounts whose combined annual spend is over £500,000.
Using a variety of tried-and-tested techniques we can improve your online sales, revamp your present systems or manage your AdWords campaigns so that you can concentrate on other aspects of your business. And, if required, we will train appropriate members of your staff and give them the skills to help you compete in a fast-changing world.
Want to know more about how your business would benefit from SEO or Pay Per Click?
Our services are divided into two main areas: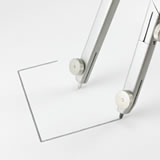 Search Engine Optimisation
We offer a range of SEO services, from consultancy to fully managed SEO campaigns. SEO is not a quick fix, but an investment in the long term profitability of an online business.
Pay Per Click Management
As Google Partners, we have the expertise to maximise your returns from ppc advertising. From search ads to shopping, mobile to remarketing, we build campaigns that perform.